As technology advances, people are using it to perform tasks that humans once did. Content marketing is no exception. Think of all the tasks you need to do before publishing content online, from keyword research to content writing.
Today, Artificial Intelligence (AI) is good enough to optimize and monitor your brand's marketing strategy in just a few clicks. Using the right tools, you can research keywords, review analytics and trends, create content, and so much more.
Continue reading to know how brands are taking advantage of AI.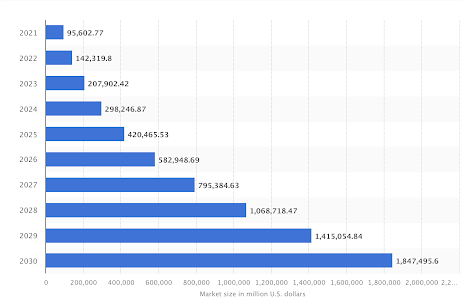 Use of AI in Content Marketing
The use of AI in fields like content marketing shows that advanced technology is capable of automating the decisions and development that were once done manually by humans. The actions AI takes are based on data, including sales, traffic on the website, and customer behavior.
With the increased use of social media, having an online presence has become necessary for brands to reach a wider audience. By using AI in your marketing, you can promote and track your content efficiently. Many AI tools are capable of tracking the latest market trends and sharing the results of your marketing campaigns. So if you want to level up your content marketing game, AI can give you great results.
Furthermore, with so many ways to create brand awareness, finding methods to connect with an audience is a fundamental task for businesses. Many brands around the world have started experimentíng with AI technologies to improve their content marketing and provide better customer services. They are making the most of AI to connect with their target audience.
Have a look at some of the ways brands are using AI in content marketing.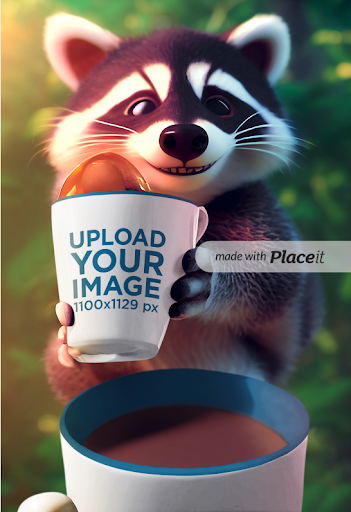 1) Connecting with the Audience Using Chatbots
Brands are widely using AI chatbots to engage with their customers and answer their queries. These chatbots are plugged into the brand's website or social media platform to respond to customers' queries quickly. Also, they can offer customized recommendations based on their previous interactions with a brand.
By incorporating chatbots into your website, you are making it easier for customers to reach out to your brand. It helps boost engagement and brand loyalty.
2) Developing Content Strategy Using Analytics
AI advancement has made it easier for marketers to track and analyze content to see how it is performing. AI can track users' activity, keep a record of the Reach of your content and give a prediction of the content that would be successful. Moreover, AI pulls out the data solely based on your audiences' interests.
Not only the history of members' engagement with your brand is observed, but metrics like how much time they spend reading your content can also be tracked. AI has provided the benefit of monitoring every detail exceptionally well.
Social media platforms ask users for their interests when they sign up for an account. Based on their interest, your content is shared with them, and you get more reach. You can also use the insights shared by these platforms on your content to know how the audience has been responding. This will help you optimize the content accordingly.
3) AI Content Generation
Numerous AI tools will allow you to evaluate and create content for your website and social media. When you have a tailored content strategy based on analytics, you can use this data to create relevant content.
AI writing tools are well-versed in different content forms, including email copy, long-form blog posts, social media captions, ad copy, etc. Marketers use these tools to generate content ideas, write social media posts that align with trendy topics, and recommend SEO strategies.
4) AI techniques to Elevate Marketing Strategies
AI has gained a lot of attention in the past few years due to its countless benefits. Many brands are already taking advantage of this technology, and it is becoming a familiar concept in the business world. It has proven to be the most valuable asset in different fields, including content creation.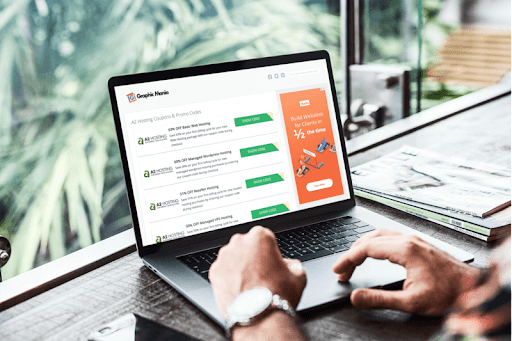 As content is one of the most fundamental parts of marketing strategy, brands are using AI to create top-notch content within minutes. Here are a few AI techniques you can use to improve your marketing.
Market Research: With AI, you can gather information about your audience. Imagine the number of hours you have to spend researching your audience's interests, likes, and dislikes if you do it manually. You have to go through each and every article, go through forums, and even watch relevant videos. By using AI tools, you will get summarized information within seconds. Thus, AI is helpful in terms of research tools for brands to create content much faster and more accurately.
Tracking Trending Topics: Gone are the days when brands would do sample research to know what their audience was interested in. Nowadays, an AI tool can tell you what your audience talks about and the trending topics. The best part about AI is it can help you generate ideas and content topics. Some tools can also provide you with search keywords related to the topic. You can use these ideas to generate content or even filter ideas based on your previous post engagement to see what your audience likes the most.
Create Content Using AI: Customers are always looking for content in which they are interested. If you provide them with valuable content, they will likely stick to your social media for a long time. When you have trending topics, use them as prompts so AI can write content similar to what you want. It may take some time to get refined work from AI tools, but once you get the hang of it, you can generate relevant content within seconds.
Schedule Your Posts Using AI: Now you can schedule your posts even a month before posting. Using the AI scheduling tools, you can schedule your posts in advance instead of posting them manually. This has been a game changer for businesses that want to post consistently on social media.
How Can Adopting AI in Content Marketing Be the Right Thing?
If you are new to AI, it might be frightening to think about including AI as part of your marketing strategy. Many brands find it difficult to implement the use of AI in their marketing needs. However, the newly introduced AI tools are super easy to use and generate excellent results.
Content writing companies like OpenAI know that the audience doesn't want to use super-complicated software that's why a simple chatbot-like tool, ChatGPT, is launched so anyone, regardless of their background, can use it to generate content. With straightforward instructions and intuitive designs, new users can quickly understand how it works.
Furthermore, those new to the use of AI tools can do an experiment with an expert to understand how they can implement AI in their marketing. This will help brands produce quality AI-generated content and look for the tools that would be appropriate for their needs.
Another technique to leverage AI is to assign tasks to people who are experts in using AI tools. They will have the exact idea of how to use AI to get the most out of it.
Popular Organizations that use AI for Content Marketing
Many famous brands have been using AI for content marketing. Here are some of them.
Dell
We all know how advanced Dell has been over these past years. It has been ruling over many other electronic brands due to upgraded technology usage. They were looking to connect better with their audience so they could provide a good service and healthy experience. Using AI, they excelled in their business as a brand and got customer reliability, which was more important.
Furthermore, their team used to write long emails for many years and customized every email according to the customers' needs. It was time to take the job. The AI tools helped them to reach a large audience without doing much effort.
Moreover, like many other brands, they introduced chatbots that would answer customers' questions and general queries. Also, the brand used an AI tool to improve the content and images when people click to view a product. Thus, clickthrough rates were increased.
eBay
eBay is widely known as a buying and selling platform. It gives consumer-to-consumer auctions that work online. Now, it is clear that answering every question and query would get hectic. Therefore AI-powered tools have been their helping hand.
A personalized email works just like human typing. Every customer is dealt with according to their issues. The tool Phrase could generate many emails written by AI within seconds. Also, the tool uses non-specialist language and natural words to make people feel that a company representative is talking to them. It has helped them in a very positive manner.
Conclusion
Has AI helped brands achieve their marketing goals? Yes, and it continues to take over more marketing roles. With so much competition in the digital world, AI is a game changer that generates user-focused content within seconds. Brands are continually adapting to the latest AI tools to save time and speed up their content marketing.
---
Author Bio: Jessica Fuentes is a digital marketing specialist and Content Marketer at Placeit by Envato, one of the largest logo maker and design template library websites. She loves to create content of all kinds that is super entertaining and understandable, even for non-experts. Her favorite topics for writing a blog are marketing and design.