The Internet has turned marketing strategies on its head. It has leveled the playing ground and has crowded the market. It is much tougher to stand out in the current markets as there are so many companies fighting for breathing space. Brands now have to attract audiences on their own – without the help of big advertising companies or PR firms. Companies must not only reach potential audiences and customers via social networks, they must also publish online content that is noteworthy and also effectively markets the brand.

Although less than 21% of technology companies are maintaining blogs, content marketing is being embraced by leading companies and is showing very impressive results. So how can you get your perfect content marketing strategy? Learn from these 6 brands that have managed to stand out.
#6. General Mills: Perfect content marketing recipe
General Mills is one of the biggest food brands in America but they have kept their content marketing strategy simple – provide family friendly recipes to customers. The company maintains a separate site for content marketing known as "Tablespoon". This site has a massive collection of fun, family recipes that not only look good but are very easy to make. The homepage is not cluttered with text but is filled with attractive, mouth-watering photos of food. Users can click on the images to view the recipes. As an added bonus, all Tablespoon content can be easily shared on Pinterest and other social networks.
#5. Kate Spade: Stylish digital experience
The Kate Spade Company is known for its designer handbags, apparel and accessories. The company has placed its blog at the heart of its content marketing initiative. Instead of telling readers what they should wear, this blog tells them how to wear items of clothing and what are the current trends. This strategy has been a huge success for the brand. To enhance the digital experience of readers, the blog and website includes multimedia content like music.
#4. Instagram: Pictures tell a thousand words
Recent legal disputes and Twitter wars aside, the brand has turned simplicity into a billion dollar company. The function of Instagram is simple – it lets users add filters to pictures and share them easily. Users can create beautiful, Polaroid-style images using their smartphones. Instagram uses similar images to fill its blog with beautiful visual content. The brand does not promote itself. Instead it allows its users to share their stories via images. The blog features the most breathtaking pictures from its user base and also includes tips on how to use the product more effectively.
#3. Patagonia: Keeping it clean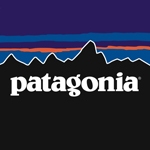 We featured Patagonia in our "Top 5 Corporate Blogs that Make Us All Look Bad" and its blog was rated as the best. The company sells sporting gear and clothing and started content marketing way before anyone else did. Its blog is named "The Cleanest Line" and shares the stories of athletes and environmentalists. The blog is filled with music, images and videos from various contributors. Through its blog, Patagonia has managed to bring forth its commitment to the environment and promoting outdoor activities.
#2. SEOmoz: Creating valuable content
SEOmoz is one of the leading providers of search engine optimization tools. This brand shows that you can have immensely share-worthy and valuable content without including flashy multimedia components. The company creates and publishes content that is essential for any company or individual wanting to learn SEO techniques. The Beginner's Guide to SEO that the company has published is legendary. The brand publishes the widely-read Daily SEO blog, user generated YouMoz Blog and Whiteboard Fridays posts from CEO Rand Fishkin.
#1. GE: Cater to all
GE is one of the biggest companies in the world and creates products that are present in every household. Its products span various industries – health, technology and heavy machinery and GE ensures that there is more than enough content for each. So much so that the company maintains three blogs – Healthyimagination , Txchnologist and Ecomagination to promote sustainable and green living that goes hand in hand with economic growth. Each of these three blogs has highly original and attractive content that is shared through separate social network accounts. The fact that GE is able to create content for diverse readers makes us rank its content marketing strategy as the best.